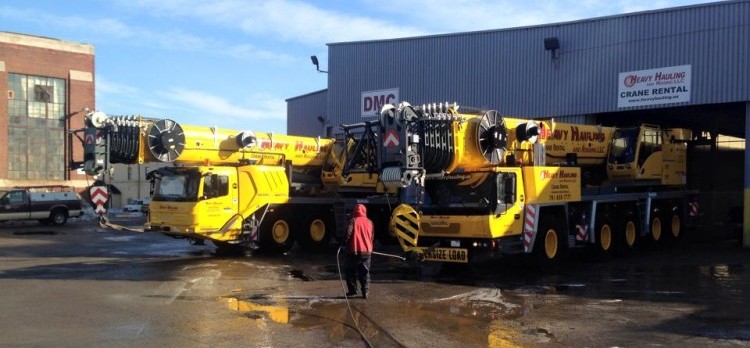 Ocean State Pressure Washing delivers professional solutions that will keep your heavy equipment functioning – and looking – its best.
Why Equipment Needs Professional Attention
Most businesses use their heavy equipment frequently and intensively. When they need it, it needs to work seamlessly. And when it isn't in use, it needs to boost the curb appeal of your property.
Our goal is to bring better, more effective service to your equipment. This doesn't just enhance the look of your tractor, loader, hauler, and more – it makes it last longer. We also appreciate that your equipment is important technology. The Ocean State Pressure Washing team has the knowledge and skills needed to handle your investment safely.
Our Heavy Equipment Washing Service
Our team is equipped with a state-of-the-art mobile pressure washing unit that allows us to bring a clean result straight to your property. Our pressure washing system uses the best cleaners and consistent pressure to:

Remove dust and dirt
Eliminate grease
Completely clean the body
Whether you're putting your equipment to work at an isolated worksite or across Rhode Island, Ocean State Pressure Washing delivers a solution. Get convenient service and superior results for your heavy equipment. Start with a free estimate!